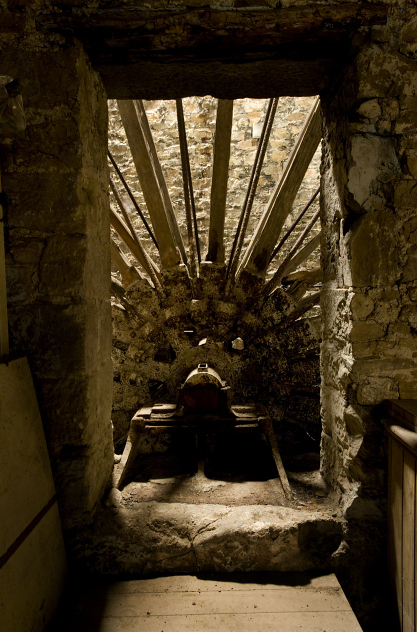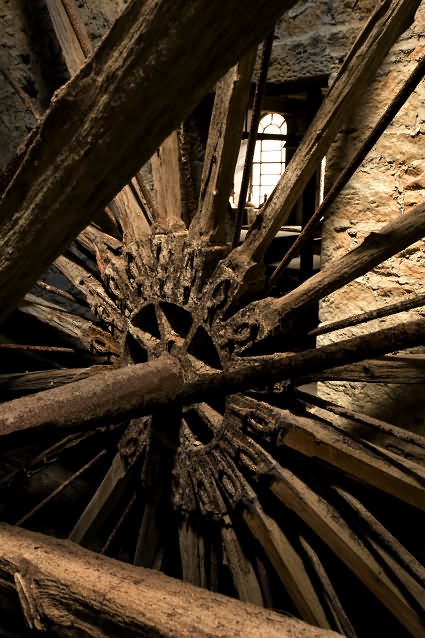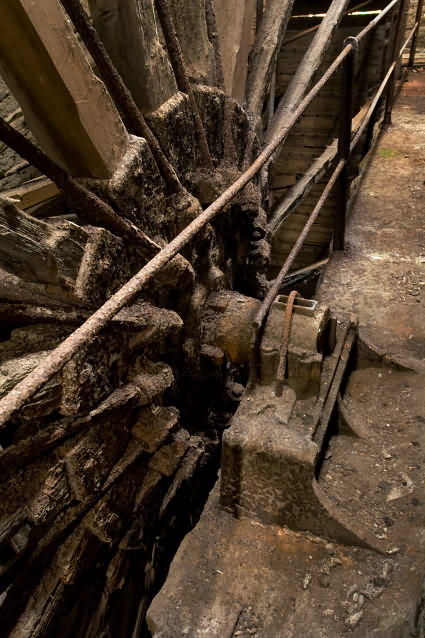 James Ellison commissioned to construct Lothersdale waterwheel
Around 1860, owing to increasing trade, Dale End needed a larger and more powerful waterwheel to drive the textile production machinery. The mill owners therefore, commissioned James Ellison's iron foundry at Eastburn to construct and install a huge 44ft diameter, pitch-back waterwheel which was erected within a specifically built wheelhouse situated at the rear of the mill.
Lothersdale waterwheel – largest indoor waterwheel in Britain
The huge waterwheel at Lothersdale Mill is the largest 'indoor' waterwheel in Britain and is constructed from wrought iron, cast iron and wood.
The largest surviving internally housed waterwheel
Dale End Mill at Lothersdale still retains the largest surviving internally housed waterwheel in Britain.
Construction of Lothersdale waterwheel at Dale End
This truly impressive example of a large waterwheel is about 44ft in diameter by 7ft wide. The axle-tree is forged from wrought iron material and the journal ends run in bearings made from the tropical hardwood Lignum Vitae. Lothersdale waterwheel closely resembles a giant bicycle wheel; the spokes are made from elm and the tie-rods are of wrought-iron. The drive was transmitted by rim-gearing of cast iron and the original buckets were also made from cast iron.
James Ellison of Eastburn constructed the wheel
James Ellison's iron foundry at nearby Eastburn constructed the wheel around 1860 and it could produce almost 40 horsepower.